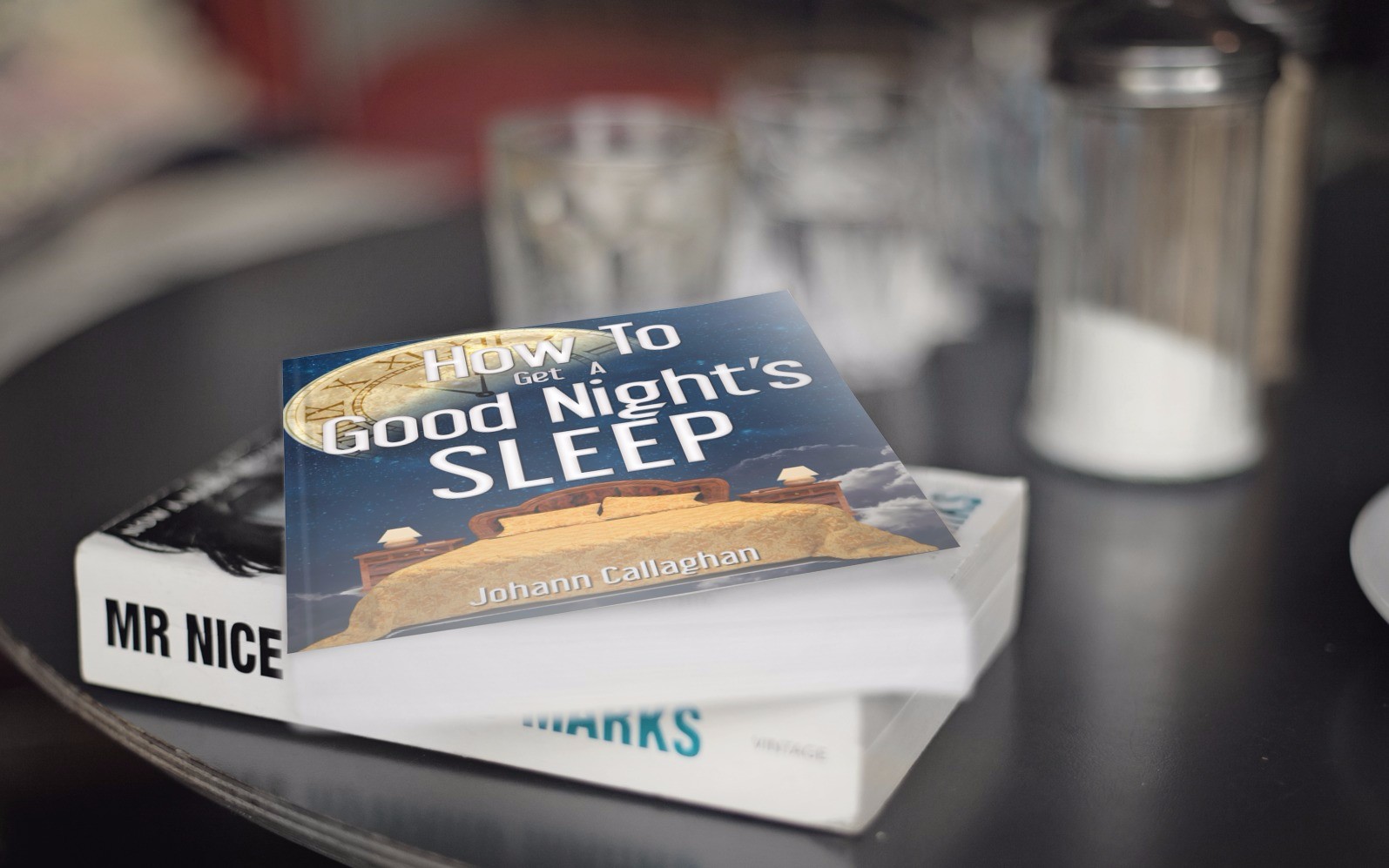 Lack of sleep is increasingly becoming a problem in our fast paced society and having a negative impact on all aspects of our lives and contributing to many fatal diseases and behavioural issues. Our children are our next generation and are learning these habits and attitudes we have towards sleep. We need to wake up to this significant problem and change the vicious cycle for ourselves and our next generation.
Johann want's to empower people to change their way of thinking around sleep by helping them understand it and respect sleep again and informing people how sleep affects us in all aspects of life, physically, emotionally and mentally and how it is very strongly linked to diseases and ill health namely obesity, type 2 diabetes, stroke and heart disease
Athy based author Johann Callaghan knows all about a good nights sleep and how to get one. So much so that she has written a book entitled 'How To Get A Good Night's Sleep'.
Johann is absolutely delighted to announce her book launch date of 'How To Get A Good Night's Sleep' is on the 7th Sept in the Maldron Hotel, Tallaght where she will be launching her first official book release.

The book together with backed up research and resources, promises to be a great success and will help many people overcome frustrations with sleep in this hectic busy modern world we live in.

This book has been endorsed by 3 times best seller and professional speaker, Donna Kennedy (www.donnakennedy.com), Health and Nutritionist Expert, Dr Gloriane Giovannelli (www.drgloriane.com) and Hay House Author and a natural intuitive sensitive, Heidi Sawyer (http://heidisawyer.com/), featured in publications around the world and her online courses are sold in 55 countries.
Johann has featured in the Leinster Leader: http://www.leinsterleader.ie/news/community-news/266156/athy-based-author-book-on-how-to-get-a-good-nights-sleep.html and Kildare NOW: https://www.kildarenow.com/news/kildare-author-launching-book-get-better-sleep
Johann will be interviewed by Victoria Mary Clarke on Dublin City FM Radio and also by Laura Donnelly on KFM Radio. Details to follow...
Click here to register for this free event: https://www.eventbrite.com/e/book-launch-how-to-ge...